GOODS
A unique lineup from
a food replica manufacturer
We have a wide variety of unique and fun original products on sale now at low prices.
From cute keychains and cell phone straps to bento box replicas,
our product lineup is full of items that will impress and amaze your family and friends.

※The products shown below are a sample of our lineup. A wide variety of other products are also available.
※Products are not available for sale online.
※Prices shown include tax.
Pick Up!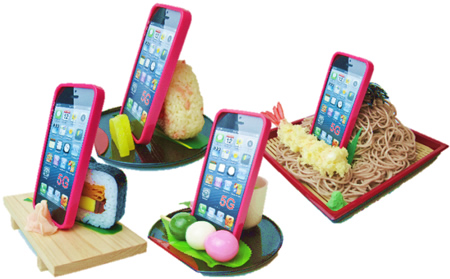 Smartphone stand (Sushi/onigiri/dango/soba)
¥3,100/¥3,100/¥3,100/¥6,200 ※Limited quantities
Keychains
Deep-fried breaded shrimp

\780

Shumai

※Limited quantities

\550

Soft serve ice cream

\630
Cell phone straps
Deep-fried breaded shrimp

\580
Magnets

Earrings
Watermelon(Earrings)

\800円
Memo holders
Tart

※Limited quantities

\1,100
Other
Parfait (mini size)

\1,760

Cake

※Limited quantities

\1,950円~